Search Engine Optimization / SEO
Receive maximum ROIs by using the most far-reaching inbound marketing channel
More than 91% of all online purchases are influenced by a search engine. Your customers enquire product information, research problem solutions or compare offers. We help you to always be ahead of your competitors.
When you're in need of a competent and supportive consultation, the xpose360 is your professional SEO agency from Augsburg, Germany. We supervise all the fields of SEO like one-time on-page analysis and search engine optimization, strategic consultation, SEO copywriting and copyediting, generating sustainable and organic link growth (off-page optimization), and many more.
xpose360 Benefits for
Marketing Decision-Makers
Our team works independently and ensures the project progress along with your technical service providers
Regular jour fix meetings give you an insight in the most important key performance indicators
Due to our year-long expertise and branch-specific competence you'll receive an excellent team of digital marketers
Our agency's overall know-how enables a consequent exhaustion of your potentials
Online Marketing Teams
With our centralized project management and ticketing system we offer a smooth communication. At any time, you'll have access and gain insights in all our activities, current statuses, and rendered services
You demand modular service components and assign us with full-service support
With our overall and individually compiled reports you'll receive data from all branch-specific tools
In regular workshops we train your team to steadily gain important knowledge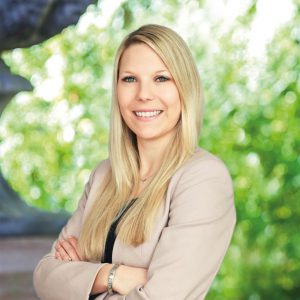 Selection of our Customers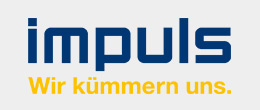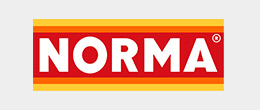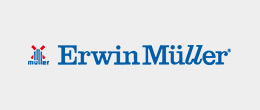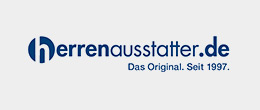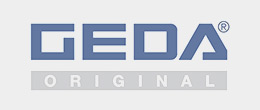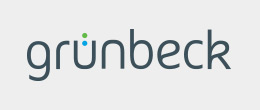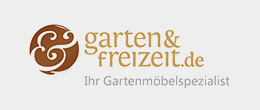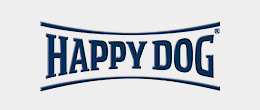 Frequently Asked Questions About SEO
What is SEO?
SEO is the acronym for "Search Engine Optimization". It describes the improvement of websites' positionings within the organic search results including different suppliers to lead relevant visitors to one's own offers. Most of the search queries are requested through Google, since it's the biggest search engine worldwide. However, there are also other relevant search engines like Bing, Amazon, or miscellaneous App Stores. In Russia, the Russian provider YANDES dominates the market, in China people request their queries on BAIDU. Depending on the product, business goals, and budget, appropriate search engines can be identified to improve the positioning.
What Does SEO Cost?
There are many possibilities to successfully work with SEO agencies. Common methods are projects that are both timely and due to the budget limited as well as ongoing support (retainers). Since we would like to make each project as individual as possible, our costs are calculated depending on the project itself. In doing so, many factors like business resources within your editorial department and technical realization, communication expenses (i.e. with the technical agency), necessary process loops due to incomplete implementations, etc. After a first get-together, we can present a precise offer, which is 100% transparent and performance-related.
How Does SEO Work?
The goal of SEO is to place a website as far on top of the search results page as possible. The following factors are important to a good ranking:
Technical SEO and technical on-site optimization
Off-site SEO and alignment of the link profile
Content on the website
A modern SEO strategy also includes issues like user signals, USPs, brand development, and many more. The minimum requirements orientate on the specific branch and its competition. Working together with a SEO agency helps you to define a clear strategy, followed by the optimization of technical setups and an ongoing support. Further issues concerning the ongoing support are content creation, cleaning the link profile, or generating a performing seeding strategy. Let an experienced specialist help you to discuss your needs.
What are the Best SEO Tools?
The best SEO tool is the one which positively influences your sales. On the market, there are several suppliers that can be divided into the following fields:
On-site tools (i.e. SEOratio Tools, Audisto, ryte.com, etc.)
Off-site tools (i.e. LinkResearchTools, Ahrefs, Sistrix, etc.)
Analysis tools (i.e. Searchmetrics, Sistrix, Metrics-Tools, etc.)
Local tools (i.e. Whitespark, Google Local Toolbox, etc.)
Management tools (i.e. Linkbird, SERPlorer, Keylime Tools, etc.)
Content tools (WDF*p*IDF, Flesch-Index Tool, etc.)
Using such tools through a SEO agency is very efficient, since the agency can divide the costs and increase the use. With choosing xpose360 you have the advantage that we have mostly all common tools on the market and thus apply them dynamically in our reports.
Why is SEO Important?
According to a survey conducted by iBusiness, 85% of all businesses are planning to further invest in SEO. This lies in the channel's cost-efficiency and sustainability. As you don't have to pay for costs per click or other media spendings, a huge leverage effect can be achieved. Google is one of the most important search engines and traffic distributors. If your business is well setup with all relevant terms, your offer will undergo an increasing visibility and as a result you'll gain more sales and revenue.
A further advantage is the sustainability of SEO. You don't lose all results/rankings, when you stop investing in the channel. SEO helps your business in the long-run – to build a solid marketing base and scale it properly.
What is SEO Content?
The term "SEO content" describes all contents on a website, which are placed to improve the rankings. Modern search engine optimization uses this technique very strongly. Content, being all forms from pictures to texts, is an important ranking factor for Google. The search engine analyzes the website content and declares its relevance.
However, the approach has changed over the last years. In the early stages of the internet, so-called textbroker portals were used to buy texts from. Nowadays, a huge part of the budget spent in SEO flows into content creation. Our editor's department develops a strategic and reasonable content plan, which then is implemented on your site. With this you gain sustainable growth and place yourself as an expert in a specific field.
We Work with These Systems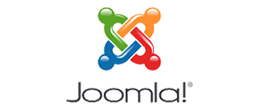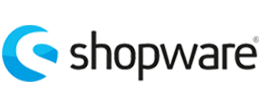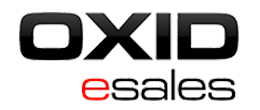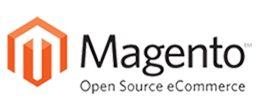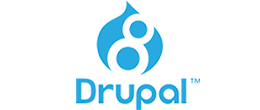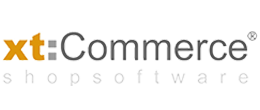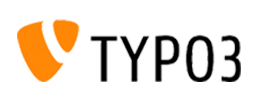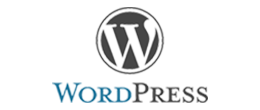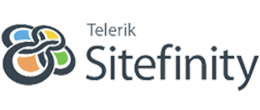 This is how we Measure SEO Successes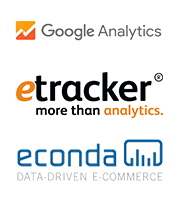 Web Analysis
Regardless of which tracking system you are using – it is our goal to display your successes in SEO transparently and present you the most important KPIs.
We analyze essential measured values like user signals, sessions, or conversions. In accordance to this, we develop recommended actions. All of the important data as well as traffic and conversion development are included in your SEO reporting and described when needed. You have full insight in the development of your website traffic aside from traditional SEO KPIs.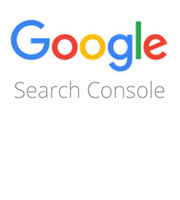 Google Search Console
The Google Search Console is one of the most important data resources in SEO to measure successes and developments. The accessible data is provided by Google, which is a huge advantage for every webmaster. We are not just able to make a daily audit including clicks, impressions, or click-rates.
You also receive essential data concerning the crawl patterns on your site, technical errors, and index information. With the Google Search Console, the sitemap is operated easily and the language versions aligned properly.
Obviously, we include all important data in your SEO reporting.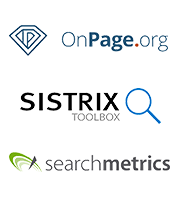 SEO Tools
Besides Google-driven data we use market-leading SEO tools to make successes and results visible and transparent. In our daily work, we include popular providers like Searchmetrics or ryte.com to always be up-to-date with the newest developments.
Thereby, the visibility within the search engines are essential. The visibility progress enables a comparison of all competitors as well as the detection of potential filters and Google updates. Every week, a keyword cluster (between 250.000 and 25.000.000 Keywords) is collected by the different providers, who enrich this cluster with further data (current CPC, search volume, etc.) and calculate an average visibility progress.
Furthermore, we determine trends and developments on the base of daily keyword monitoring. Thus, we can map a separate visibility index matched with your keywords and include it in your reportings.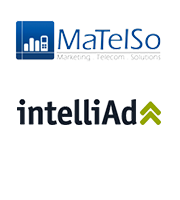 Phone Tracking
Besides traditional web tracking methods, phone tracking plays an important role in some branches. Having contact with customers via phone may have a huge priority for local businesses or small and medium-sized enterprises (SME).
Especially for consulting-intensive issues like the insurance or finance world, we recommend the tracking expansion to the phone sector. Fully automatic you can measure the number of calls. Also, you can determine a micro conversion after a specific period (i.e. two-minute phone calls). With this you can collect granular data.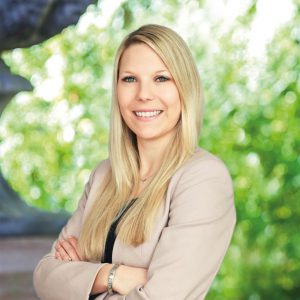 Current SEO Trends
10 SEO Tipps for Sustainable Success
In this presentation, an experienced SEO expert will guide you through:
how the requirements on SEO have changed

what strategy great suppliers use to advertise your website

and which measures you must pay for in your SEO strategy
You'll receive the following know-how:
the most important milestones for your SEO strategy

knowing how to set the potentials' priorities correctly

modern and sustainable SEO strategies for advantages against competitors

established evaluation of your agency's work, including well-founded background knowledge
Contact Form
SEO Conferences that we Visit
Every year, the xpose360 visits circa 30 conferences worldwide. Of course, most of them have a huge focus on SEO. These further training opportunities are assigned to each of our team members, who in return give a brief in-house summary of the topics presented in the workshops and seminars at the conference. This is how our team is always up-to-date with news trends and insights of our branch.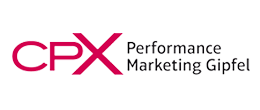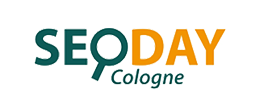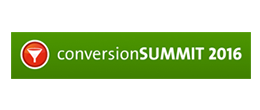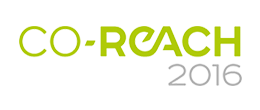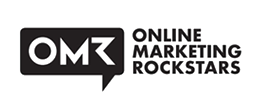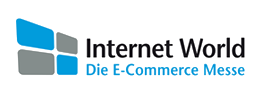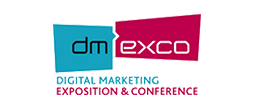 Our SEO Certificates
Since the establishment of our agency, we strongly work together with several tool providers. Therefore, we do not only know the current data inventory, but also the history of the providers. With this we are professionally trained and quick in working with complex functions. Besides tool certificates we could gain many other awards and certificates.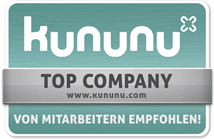 Current SEO Openings
Blücherstraße 4 DE-86165 Augsburg
+49 (0) 8 21 / 45 52 89 0 – 0
+49 (0) 8 21 / 45 52 89 – 26