Technologies
For providing the quality and efficiency enhancement of the miscellaneous online marketing services our own technologies are an important factor. Besides common SEO, SEA, and performance marketing tools, the xpose360 has designed own SaaS solutions and technologies.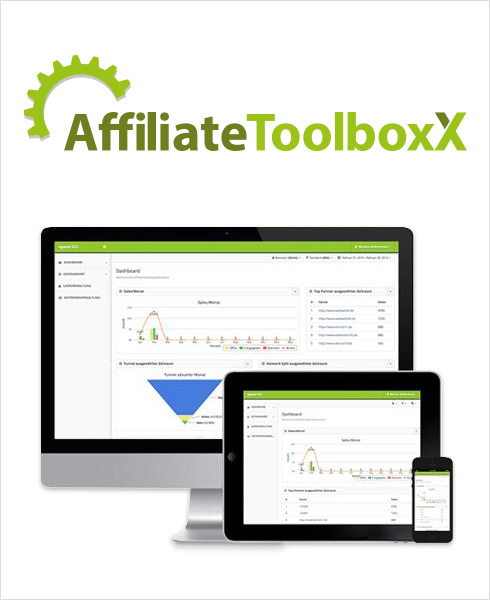 SaaS-oriented Tool for Affiliate Fraud Detection

Cloud-based Advertiser Dashboard
With the Affiliate Marketing Toolboxx you can always analyze the current development of your sales on your desktop PC, smartphone, or tablet.

Jumper und Diver Affiliates
The jumper and diver overview helps you to supervise your affiliates with the highest sales growths and declines.

Affiliate Development
This feature lets you to review the sales development of your affiliates on a weekly or monthly basis.

Anti-Fraud Valuation
By means of several fraud-filters you can analyze anomalies for specific affiliates and react in time. Thus, you don't sustain any financial damage.

Sales Distribution
Due to clear graphs, you can evaluate the sales distribution through different affiliate networks.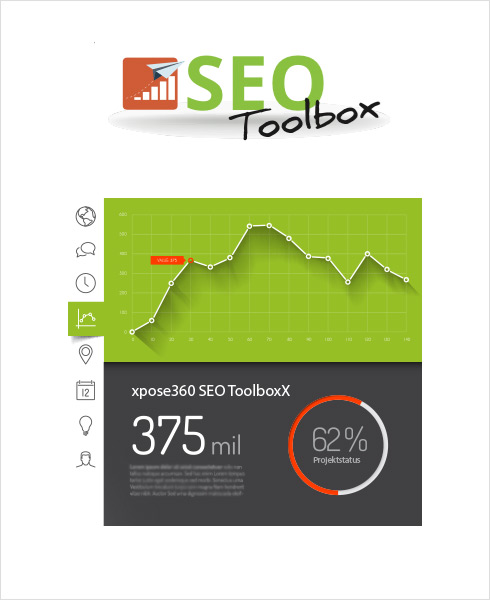 SEO ToolboxX

Primarily, the xpose360 SEO ToolboxX offers the easy creation of a reporting with all relevant KPIs in the fields of project management, web analysis, ranking development, link building, and more. Furthermore, you can analyze new keywords and SEO quick wins.

Automatic Data Migration from Several Suppliers
With the SEO ToolboxX we migrate date from more than ten data suppliers in one dashboard – fully automatic.
Individual Evaluations
This helps us to generate generatl evaluations for all our customers. Thereby, we focus only on KPIs relevant for the project.
Monthly General Project Overview
On a regular basis, the general date are anallyzed and individually annotated. You'll always have the status of your SEO developments.
Automatic Detection of Anomalies
By determining threshold values, we automatically detect any changes of specific indicators on your site. Therefore, we can react immediately.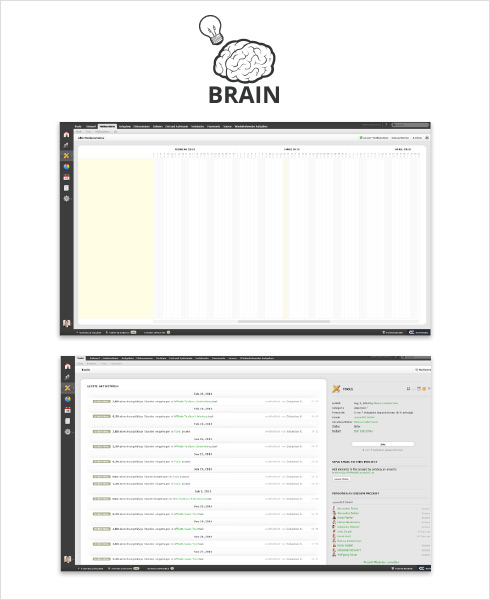 Project Management and Ticketing Tool

Centrally managed in-house software for project management

Accessible for all customers and groundwork for our daily routine

Appropriate division in project data, tasks, milestones, files, and more

Centralized passwords and rights management

Management of international accounts

Top basis for scaling due to central information controlling

Ticketing system for account management

Historical news and activities management
Direct Linking of Top Affiliates

Own private network www.performance360.de

Multi-network function

Cooperation management

Display of all term models

Advertising material management

Overall transactional data management

Partner commission settlement (multi-currency)

Fraud protection (access logs, bots, IPS, etc.)

Interface for multi-channel tracking solutions